R K COLLEGE OF ENGINEERING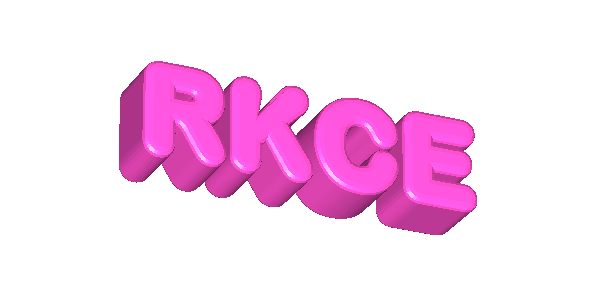 (Approved by AICTE, New Delhi & Affiliated to JNTUK, Kakinada & SBTET, Amaravati )
( Accredited by NAAC with "A" Grade )
Kethanakonda (V), Ibrahimpatnam (M), Vijayawada, AMARAVATI - 521456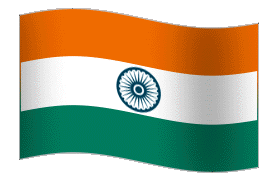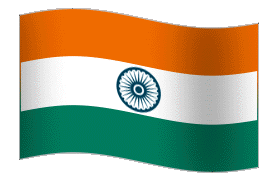 Department of Computer Science & Engineering
To become a prominent knowledge hub for learners, strive for education excellent with innovative and industrial techniques so as to meet the global needs.
DM1  : To provide hands-on-experience and problem-solving skills by imparting quality education. DM2 : To impart quality education with professional and personal ethics, so as to meet the challenging global needs of the industry and society. DM3 : To provide academic infrastructure and develop linkage with the world class organizations to strengthen industry-academia relationship for learners. DM4 : To impart project management skills with an attitude for life-long learning with ethical values.
Program Educational Objectives
PEO1: Engage in designing, implementing, operating and maintain systems in the field of computer science and engineering and allied engineering industries. PEO2: Solve the problems of social relevance applying the knowledge of computer science and engineering and pursue higher education and research PEO3: Work effectively as individuals and as team members in multidisciplinary projects PEO4 : Engage in lifelong learning, career enhancement and adopt to changing professional and societal needs
Program Specific Outcomes
PSO1 : Analyze and develop computer programs in the areas related to system software, multimedia, web design and networking for efficient design of computer based system of varying complexity basic engineering sciences and Computer fundamentals. PSO2 : To apply standard practices and strategies in software project development using open ended programming environments to deliver a quality product for business success. PSO3 : Implement and design various models in real time systems.
PO1: Engineering knowledge: Apply the knowledge of mathematics, science, engineering fundamentals, and an engineering specialization to the solution of complex engineering problems. PO2: Problem analysis: Identify, formulate, review research literature, and analyze complex engineering problems reaching substantiated conclusions using first principles of mathematics, natural sciences, and engineering sciences. PO3: Design/development of solutions: Design solutions for complex engineering problems and design system components or processes that meet the specified needs with appropriate consideration for the public health and safety, and the cultural, societal, and environmental considerations. PO4 : Conduct investigations of complex problems: Use research-based knowledge and research methods including design of experiments,analysis and interpretation of data, and synthesis of the information to provide valid conclusions. PO5 : Modern tool usage: Create, select, and apply appropriate techniques, resources, and modern engineering and IT tools includingprediction and modeling to complex engineering activities with an understanding of the limitations. PO6 : The engineer and society: Apply reasoning informed by the contextual knowledge to assess societal, health, safety, legal and culturalissues and the consequent responsibilities relevant to the professional engineering practice. PO7 : Environment and sustainability: Understand the impact of the professional engineering solutions in societal and environmental contexts,and demonstrate the knowledge of, and need for sustainable development. PO8 : Ethics: Apply ethical principles and commit to professional ethics and responsibilities and norms of the engineering practice. PO9 : Individual & Team Work: Function effectively as an individual, and as a member or leader in diverse teams, and in multidisciplinarysettings. PO10 : Communication: Communicate effectively on complex engineering activities with the engineering community and with society at large,such as, being able to comprehend and write effective reports and design documentation, make effective presentations, and give andreceive clear instructions PO11 : Project Management & Finance: Demonstrate knowledge and understanding of the engineering and management principles and applythese to one's own work, as a member and leader in a team, to manage projects and in multidisciplinary environments. PO12 : Life-long learning: Recognize the need for, and have the preparation and ability to engage in independent and life-long learning in thebroadest context of technological change.
B.Tech. in Computer Science includes study of various aspects of computer to meet the requirements of the various industries. The course contains study of the basic computer sciences and its application, as well as the detailed study of the various aspects of its working. The course of B.Tech in Computer Science trains an individual in the fields related to computer and its industry. The Department focuses on preparing the students for wide range of IT careers equipping them with unique enriching experience of molding tomorrow's technocrats with high caliber and commitment.The Department organizes various training programs related to Technical skills, Personality development and Soft skills to enhance employability skills that lead to a good number of placements in Multinational Companies. The Department has an excellent placement record in various multinational companies with good salary packages. The department has all the necessary infrastructure, highly qualified and experienced faculty for a better teaching learning experience to students. Students are being trained by conducting extra classes to refresh their knowledge and also required computer software as per the requirements of the company visiting the campus for selections. Developmental Plans are set to accomplish defined long range and short range goals of the department, to develop the laboratories by adding latest servers and client equipment and further to develop centers of excellence in the focus areas.
During last few academic years good placement was achieved for the students and the target of 100% placement is well in approach during present academic year. Students are actively participating in the Co curricular and extracurricular activities organized on a regular basis by the departmental students association. They are encouraged to deliver seminar in regular classes and also to present papers. They involve in the National level students paper contest being conducted by the department every year. Lesson plans will be made available in the College Web before beginning of each semester for all courses. Course files and lab handouts are given to the students to give them overall idea about the course they are going to study. Electronic teaching facilities such as LCD and OHP are being extensively used in addition to Lecture method. An exclusive counselling class is included in the Time-table in which each faculty is allotted with 20 students. Students are counselled in these classes and problems pertaining to their academic/personal are provided with solutions. A good number of faculties are attending the conferences/workshops etc., to enhance their quality in academics. To get themselves acquaint with latest technological trends, the faculty also will be deputed to Industrial training during slack period of the academic year. Faculties are being invited to deliver extension lectures by the industries as per their requirements. MOU's are signed with Industries in around the Hyderabad, Bangalore and Chennai to establish the Industry-Institution interaction for arranging Industrial visits, to take up live projects and to offer training to the faculty and staff.